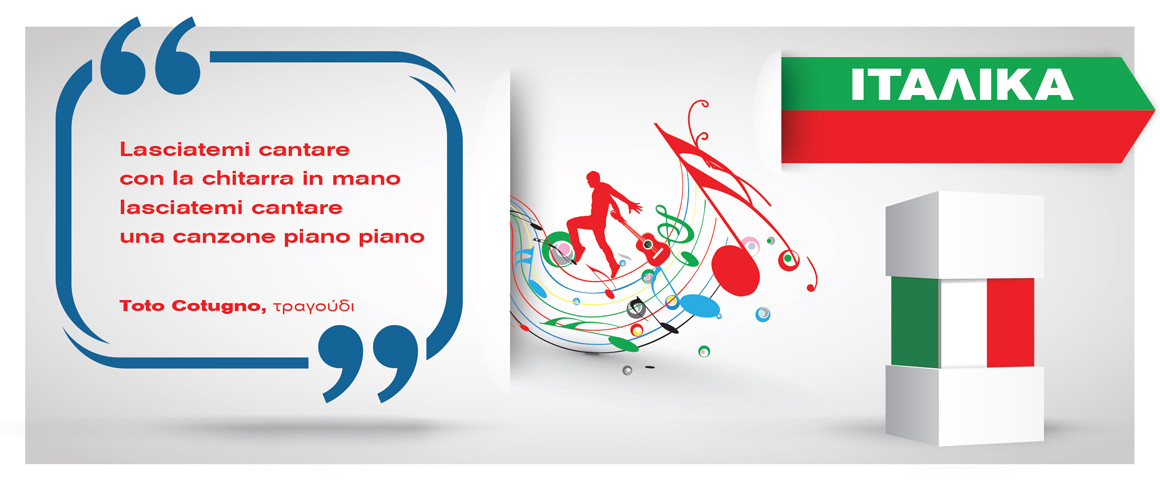 "Let me sing and play my guitar, let me sing a song slowly-slowly".
Song by Toto Cotugno
EXAMINATIONS FOR LANGUAGE CERTIFICATES:
CELLI A1, A2 • CELLI B1, B2 • CELLI C1, C2
LEARN ITALIAN BY SPEAKING AND SINGING IT!
We all once sang Italian songs.... Without "speaking" Italian!
This will always be the case because we love and feel the Italian language. Perhaps therefore, when learn properly, we learn it very easily either for studying in Italy, or because Italian tourists speak....in their language when they go shopping or for a meal!
In a short time and in a few weekly teaching hours the conquest of level B2 is easy and simple! Call us and learn about the Italian language programs, whatever the reason you want to speak in it!